Click Here to find Earth and Body Friendly Self Care Products and Remedies
Just as the Moon affects the tides, the planets & cosmos have a vibrational affect on you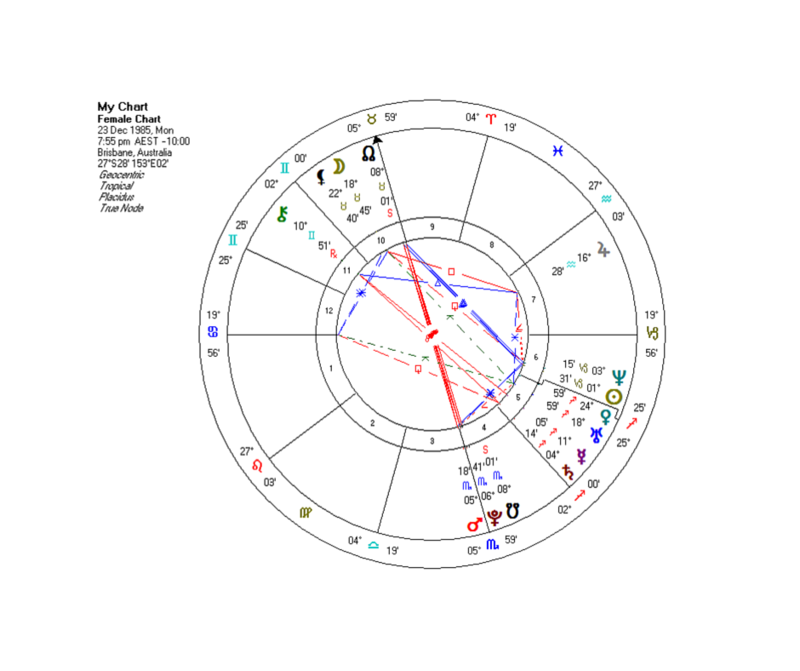 Your birth chart is drawn up using your birth details and it represents your unique energy during this lifetime; such as your motivations, your needs, your desires, your strengths, your challenges and what brings you fulfilment.

Astrology can help us to reconnect with our true essence and give us the confidence to express our innate gifts.
It can also help us to understand the tumultuous times in our lives and help us to make the most of timing.

It can also help us to understand the people whom we love most on a whole new level.
Book in for a chart reading and find out
just how amazing this ancient Art is.


Please note that each personal consultation is completely unique to the individual. Therefore, bookings are essential and an accurate date, time and location of birth need to be provided at least 2 weeks prior to the consultation date.

Astrology is a vast subject and for this reason, it is advisable that you request a particular topic that you would like addressed upon booking.

I offer a range of
Astrology Consultations
, which you will find in my
Online Store
.